JinHui ZhaoLong Participated in the International Cooperation Project Promotion of Shanxi Advantage Industries The President Yajuan Li Made Keynote Speech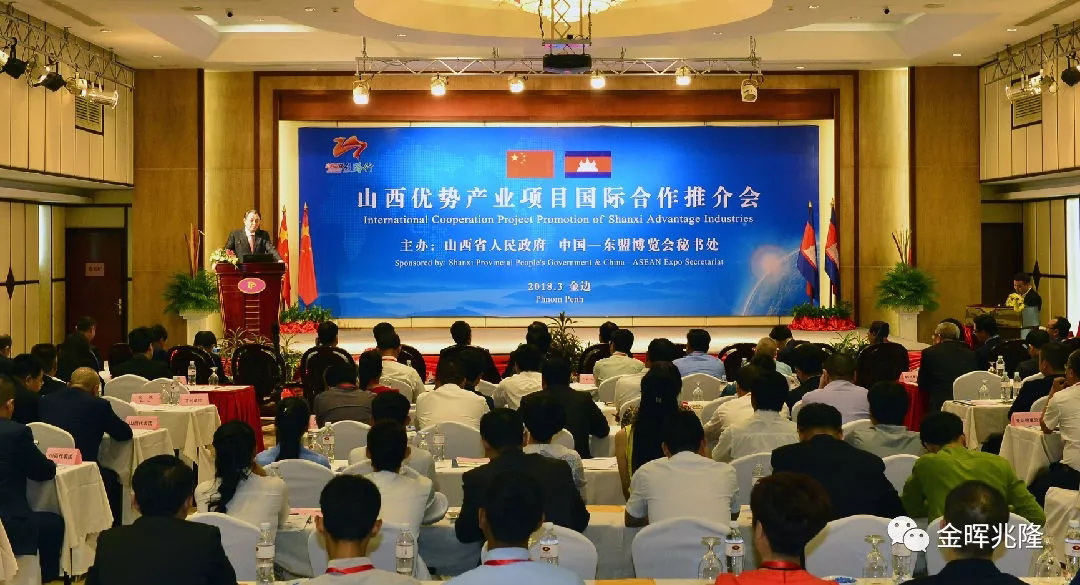 In the afternoon of March 30th, Shanxi delegation to the Cambodia show of 2018 China-ASEAN Expo held the international cooperation project promotion of Shanxi advantage industries in Phnom Penh. This is one of the important activities of the Shanxi brand Silk Road (ASEAN station). It aims to make good use of advantages of products, technologies in Shanxi's related industrial fields to meet ASEAN market needs, achieving mutual benefit and common development.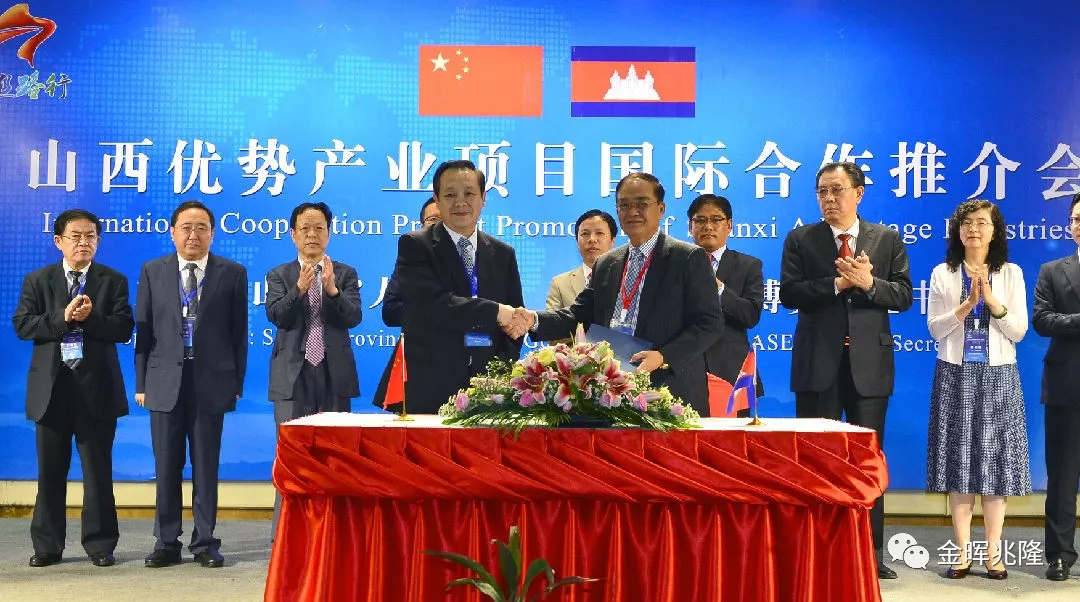 The promotion meeting was sponsored by Shanxi Provincial Government and China-ASEAN Expo Secretariat and co-hosted by the Provincial Development and Reform Commission, the Provincial Council for the Promotion of International Trade, the Provincial Department of Commerce, and the Provincial Overseas Chinese Affairs Office. The relevant responsible person from Cambodian Ministry of Commerce, the Ministry of Culture, the Chinese Embassy in Cambodia, the secretariat of the China-ASEAN Expo, the Cambodia-China council as well as Cambodia's relevant business associations and business representatives came to the meeting. At the promotion meeting, Shanxi province highly recommended 9 industries including coal, electricity, new energy, equipment manufacturing, agricultural products, specialty foods, light textiles, medicine and health, and modern service industries to all participants.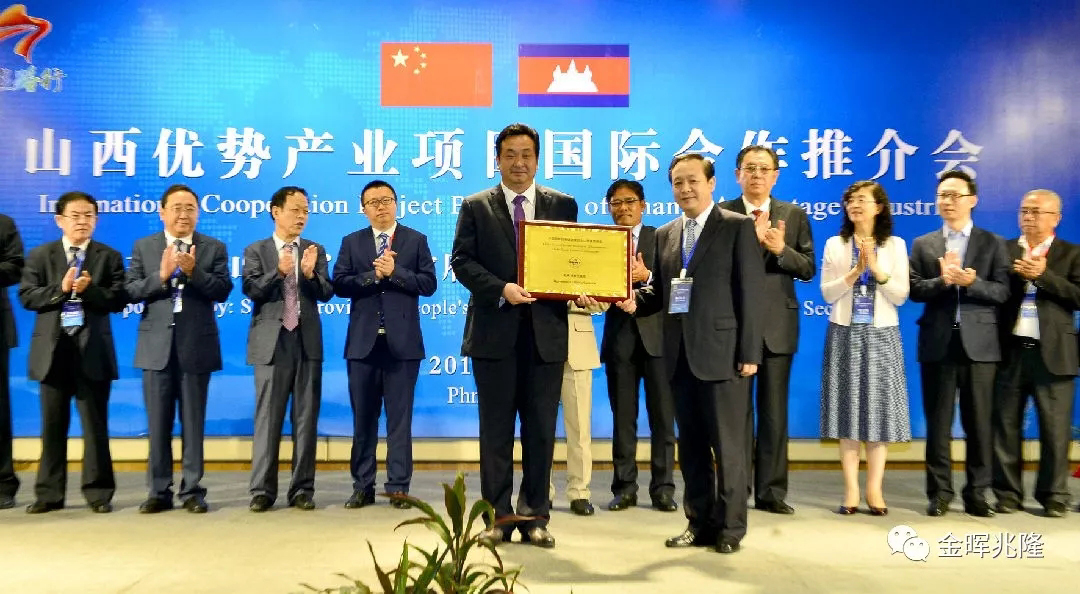 As the highlight of the promotion meeting, five companies including Jinhui Zhaolong High Technology Co., Ltd., Shanxi Luan Group, and Export-Import Bank of China Shanxi Branch made presentations to the ASEAN Secretariat as well as political and business guests from Chinese and Cambodian parties.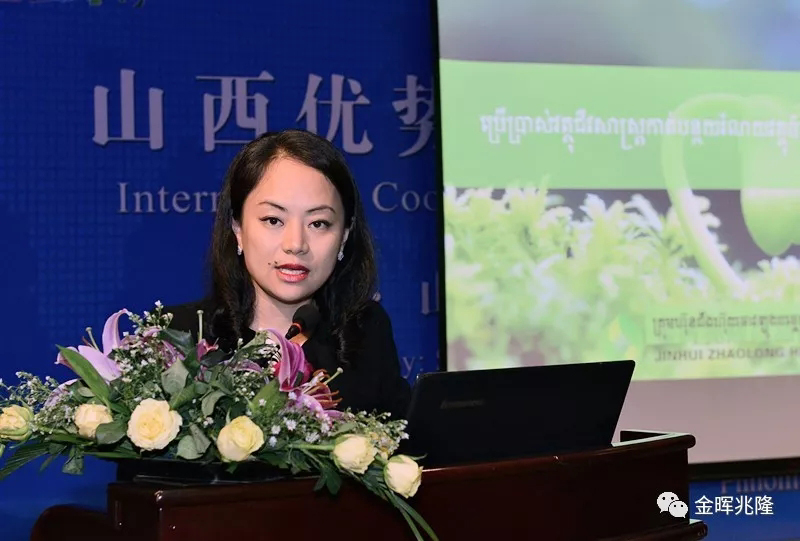 Yajuan Li, President of Jinhui Zhaolong made a keynote speech titled "Using Biodegradable Plastics and Saying "NO" to White Pollution". She said: "White pollution has caused serious damage to the current global ecological environment, and the only way to solve the problem at its souse is to replace traditional plastics by biodegradable materials. At the same time, Chairman Yajuan Li elaborated the current status of the global biodegradable plastics industry and the latest application fields as well as the development status of JinHui Zhaolong. Regarding the 2018 Shanxi Brand on Silk Road activities, Chairman Yajuan Li said, "Spanning thousands of miles and years, the ancient silk routes embody the spirit of peace and cooperation, openness and inclusiveness, mutual learning and mutual benefit as its core. It is a great heritage of human civilization, as a company, we will continue to put into practice the vision of innovative, coordinated, green, open and inclusive development. We will adapt to and steer the new normal of economic development, actively responding to the call of nation and provincial committee and government "stepping out of Shanxi, stepping out of China" to help "the belt and road" success story".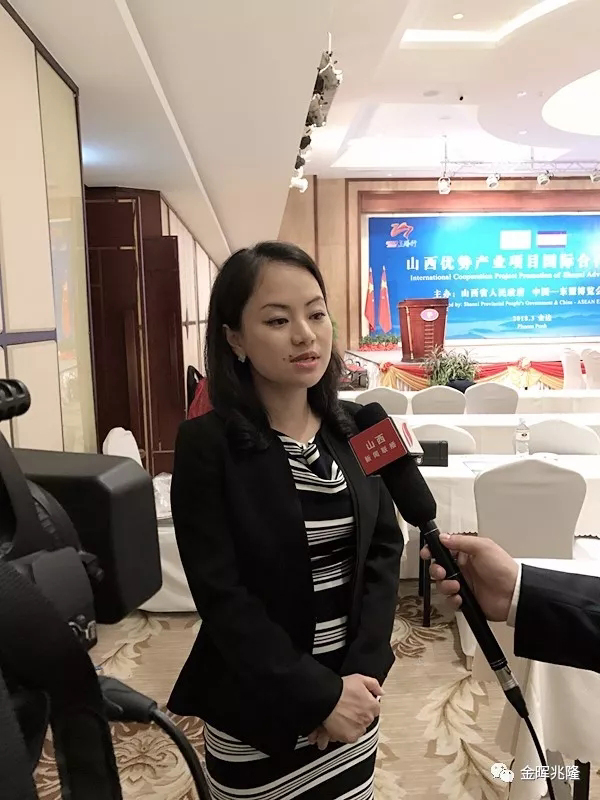 In addition, a cooperation framework agreement was signed between Shanxi Provincial Council for the Promotion of International Trade and the Cambodia-China Council, the two sides will cooperate in the areas of culture, folk art, tourism, trade and investment. The promotion was a complete success.